C. Claire Law
Co-founder, Educational Avenues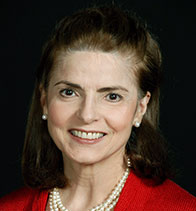 Claire Law founded Educational Avenues in 1998 following a very successful career in college admission and financial aid. She holds a BA in Psychology from Carleton University, Ottawa, Canada, and an MS in Human Development with a concentration in College Student Personnel, from the University of Rhode Island. Her action research explored correlations between college congruity and student success. Claire is a nationally certified recognized financial aid expert, providing students and their parents with a choice of affordable college options.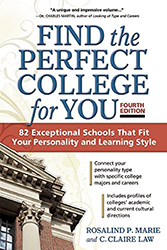 In addition to working one-on-one with students and their parents, Claire has designed an online course for guidance counselors and independent consultants, interested in learning how to guide students to colleges that fit and are affordable. She teaches this course at the University California, Irvine, Continuing Education Department. This class is a requirement for the UC-Irvine Certificate in Educational Consulting.
She is a Certified MBTI® Professional and validates this self-assessment with each of her students, in order to help them find the right college match, college major and career.
She is the co-author of Find the Perfect College for You, an evaluation of the 16 MBTI types at 82 highly visible colleges. The Fourth Edition became available in July 2016 and is available from the author or on Amazon.
College Advisor Credentials
Claire is an IECA Professional Member and a Certified Educational Planner (AICEP). She worked for a SallieMae Education lender, where she learned all about student and parents loans. She is an advocate for parents and students who need to limit their amount of debt burden. She is a board member of the National College Advocacy Group.
Prior to working for a SallieMae lender, Claire was Director of International Admission at Bryant University, The Art Institute of Atlanta and an admissions officer in the Registrar's office of Carleton University, Ottawa, Canada. She regularly presents at national conferences such as NACAC, OACAC, LDA, SBSA and IECA. She has been a speaker on Personality Type in College and College Financial Aid.

Chip Law
Co-founder, Educational Avenues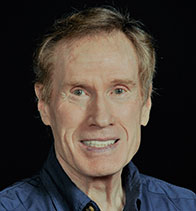 Chip joined the practice as a full time college advisor in 2001. He is a graduate of Rutgers University with a BA in psychology, and previously held a number of executive positions with major corporations including Johnson & Johnson, HP, and IBM In his executive role, Chip frequently assisted his staff with educational and career choices.
Using his in-depth corporate consulting background, Chip brings considerable real world experience with resume preparation, job searches, career planning, networking, and interviewing for students and adults.
Chip enjoys writing on education and is published regularly in local and regional media. He also presents at conferences and has made appearances on national broadcasts such as the Fox News Channel.
Chip is a Professional Member of IECA and maintains membership in SBSA (Small Boarding Schools Association) the Southern Association of College Admissions Counseling (SACAC) and the International Dyslexia Association (IDA).
Chip is an expert in personality assessment having earned the Certified MBTI® Master Practitioner (Myers-Briggs Type Indicator for personality assessment) credential. He dedicates his expertise to helping students and clients understand their innate personality preferences. His process highlights their strengths, helps them to clearly identify their ideal learning environment and explains how to use self-awareness to facilitate and enhance interpersonal interactions with others. Chip uses the MBTI as a foundational element with each student or client with whom he works.
In addition to college admission proficiency, Chip has extensive expertise in placing students in private schools (7th grade and up) and has successfully developed a unique highly customized approach for boarding school placement. Additionally he provides students with unconventional options, including transfers, transition placement, gap year, post-graduate year, and other creative paths for the high school senior not quite ready for college.